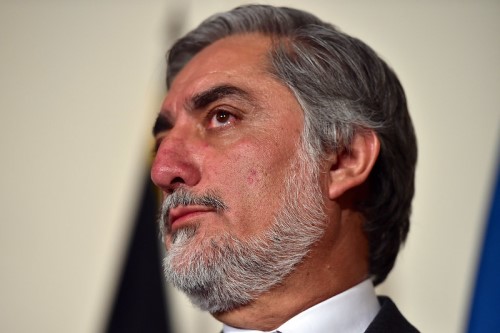 BACKGROUND: Pakistan has long been accused of meddling in Afghanistan's internal affairs. In this regard, Pakistan's relationship with the Afghan Taliban has been termed one of the key reasons for the raging insurgency in the country. Over the last two decades, Afghanistan has become divided among various ethnic groups, whose loyalties to different regional countries have split the country internally. Pakistan has supported the Taliban, which is predominantly Pashtun. The rise of the Taliban in Afghanistan has infuriated the country's political leadership and the country's political leaders, which have traditionally opposed the Taliban, have labeled Pakistan as part of the problem.
Conversely, Pakistan has viewed the growing criticism from Afghanistan's political leadership as a challenge to its security and political interests in the region. Thus, Islamabad has over the years solidified its ties with the Taliban and other militant groups in Afghanistan, providing them with sanctuaries and financial support and using them as leverage to safeguard its interests. Pakistan has thus considered its security better served by working with militant groups in Afghanistan, rather than the country's government and its political leadership.

However, all of this may change in the coming months. Both countries' leaderships appear to have realized that a trusting and working relationship at the state level is essential if they are to move beyond the perpetual cycle of hostility. A key indication of this is the fact that Afghanistan has accepted Pakistan's role in the Afghan peace process and is willing to negotiate with the Taliban, something that Islamabad has advocated for years. On the other hand, Pakistan has declared that it accepts the outcome of the Intra-Afghan peace process and supports an Afghan-led and Afghan-owned peace process.
IMPLICATIONS: Abdullah's visit to Pakistan offered both countries an opportunity to reset their ties. Commenting on the significance of Abdullah's Pakistan visit, Michael Kugelman of the Wilson Center stated that Abdullah's visit "goes much further than the more tactical types of cooperation sought in recent years over issues like border security and trade."
Abdullah has not visited Pakistan for more than a decade. More importantly, he personally benefited from the downfall of the Afghan Taliban's government in 2001. Explaining his decision to visit Pakistan, Abdullah stated that "I thought that with Imran Khan as the Prime Minister of Pakistan, and the political leadership, institutions, and establishment all being on the same page, giving messages of support for the peace process and also for the betterment of relations, then I decided it was necessary [for me to visit Pakistan]."
Similarly, the fact that the Taliban are willing to engage in dialogue has helped change the Afghan leadership's approach toward Pakistan. Pakistan's Foreign Minister Shah Mahmood Qureshi underlined the change in his country's policy towards Afghanistan, telling Abdullah that "We have no favorites [and] do not want to meddle in your internal affairs. We respect and want to respect your sovereignty, your independence, and territorial integrity … My message [to the people of Afghanistan] is that whatever consensus evolves through your dialogue and negotiations, we will accept it ... that is the way it ought to be."
After completing his Pakistan visit, Abdullah told Arab News in an interview that Pakistan has promised to help convince the Taliban to agree to a cease-fire, and that Afghanistan will not allow any militant group to develop sanctuaries in the country against any neighboring state. This announcement was likely welcomed in Pakistan as it has sought to uproot Baloch and other militant groups, which operate against Pakistani interests, from Afghanistan.
Moving ahead, Pakistan will be under pressure to deliver on its promise of pushing the Taliban towards reducing violence in Afghanistan. Indeed, Abdullah's visit partly intended to signal to the Pakistani leadership that if Islamabad wants to become a serious part of the Afghan peace process, then forcing the Taliban for a ceasefire is important. "The key role that [is expected from Pakistan] as evident in Abdullah's trip, was the message from his side to Pakistan to intervene and get the Taliban to agree to a ceasefire," according to regional security analyst Simbal Khan.
It is important to note what Abdullah did not mention during the visit. He did not raise the issue of Islamabad's interference in Afghanistan's internal affairs or the country's support for militant groups operating in the country. Moreover, he did not mention the 2,600-km-long disputed border between the two countries. Pakistan, for its part, did not ask for any assurances when it comes to Afghanistan's relationship with other external players, like India. In the past, Pakistan has considered Afghanistan's closer ties with India a national security threat. Abdullah's visit also shows an apparent shift in Pakistan's policy for confronting India's presence in Afghanistan. Indirectly referring to New Delhi's alleged role in undermining the Afghan peace process, Qureshi told Abdullah, "We will also have to keep an eye on the spoilers who do not want peace and stability in the region."
Abdullah's visit was certainly a milestone, with far-reaching implications for the intra-Afghan peace process. As Kugelman puts it, "there have been plenty of high-level visits involving Afghan and Pakistani leaders in recent years, but this one stands out." It is possible that Pakistan and Afghanistan will establish direct lines of communication in order to accelerate the Afghan peace process. The conduit of relying on third parties for bilateral communication will likely become irrelevant if relations between Afghanistan and Pakistan can continue to build a mutual understanding. This development will have a positive impact not only on Afghanistan's security but also on the entire region.
CONCLUSIONS: The rapprochement between Pakistan and Afghanistan could prove to be a game changer for the Afghan peace process. Abdullah's visit should be a message to Pakistan that Afghanistan is willing to work with Islamabad if its intentions are to support an Afghan-led and Afghan-owned peace process. Both countries' political leaderships have a historic opportunity to overcome the existing confusion and establish a direct line of communications. Direct talks between Pakistan and Afghanistan direct remain essential if the Afghan peace process is to succeed.
AUTHOR'S BIO: Umair Jamal is a Ph.D. candidate at the University of Otago, New Zealand and the Diplomat Magazine's correspondent in Pakistan. His areas of research include counterterrorism and security issues in the Pak-Afghan region. He has consulted with various think tanks in Pakistan and globally and has published for a number of media outlets including Al-Jazeera, Foreign Policy, SCMP, and the Huffington Post.
Image Source: United States Department of State via Flickr. Accessed 12.16.2020