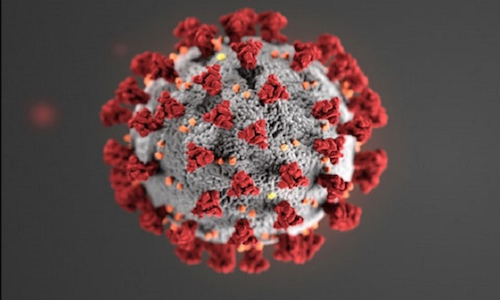 BACKGROUND: At the beginning of 2020, Brent oil was traded slightly above US$ 60 per barrel. By March 30, it//www.cnbc.com/quotes/?symbol=@LCO.1"> had fallen to US $22.8, a price last seen in 2002. Despite the historic decision by OPEC+ to cut production, Brent is still traded below US$ 30 as of May 12 and will average $33/b in 2020 according to EIA forecasts. The low and volatile prices will have serious consequences for Central Asia, an important oil producing region.
The pandemic-related economic slowdown also reduced gas consumption in China, by far the most important market for Central Asian gas exports. Previously expected to rise 8.6 percent on a yearly basis, Chinese gas consumption dropped by 17 percent in February compared to the same month in 2019. On March 5, Reuters reported that PetroChina suspended some natural gas imports, mostly from unspecified piped natural gas suppliers. Of China's piped gas imports, 98.3 percent or 45 billion cubic meters (bcm) came from Central Asia in 2018. Kazakhstan has announced that its gas exports to China fell by 20-25 percent, as the country received a force majeure declaration from Beijing on gas import reduction on March 6.
Moreover, the pandemic and collapsed oil prices risk throwing Russia, a vital economic partner for the Central Asian region, into recession. The International Monetary Fund (IMF) projects a 5.5 percent GDP contraction for Russia in 2020. Russia's ruble lost a quarter of its value against the U.S. dollar from January 1 to May 1. It will be impossible for the Central Asian countries to avoid the negative economic fallout as the Russian economy contracts and its currency depreciates.
IMPLICATIONS: The collapsed oil prices implies a significant reduction in projected export income for Kazakhstan, which produced 92.2 million tons of oil in 2018. The country needs oil prices of at least US$ 50-55 per barrel to balance its budget. Income from gas exports will also decrease in 2020. The country exported 5.4 bcm of gas to China in 2018 and had a contract to double exports by 2020-21, which now seems unattainable. A similar reduction in energy export incomes in 2015 forced Kazakhstan to allow the national currency tenge to float, decreasing its exchange rate from 188 to 340 tenge/US$ 1 by the start of 2016. This time, the Kazakh government was quick to respond to the dropping oil prices – President Tokayev held a meeting on March 9, 2020 to discuss a crisis plan and the National Bank launched interventions to support the tenge. Despite these efforts, under the pressure of the depreciating Russian ruble and collapsing oil prices, the tenge lost 17 percent of its value throughout March. In April, the currency partially regained its value losses and as of May 12 was traded at 421 tenge/US$1, which remains a significant value loss compared to 380 tenge/US$1 in the beginning of March. In consequence, Kazakhstan revised its economic projections for 2020 to forecast a 0.9 percent contraction from a previously estimated 4 percent expansion. The IMF's World Economic Outlook, published on April 14, offers an even bleaker picture for the country: a 2.5 percent GDP contraction in 2020.
Turkmenistan, whose oil output stood at 10.6 million tons in 2018, will also suffer from the oil price slump. However, the country is expected to suffer even more from the reduced gas demand in China. Turkmenistan exported 33.3 bcm of gas to China in 2018 and may now face a 7-8 bcm reduction in exports. This will add to already existing fiscal difficulties after Turkmenistan lost its other important gas markets in Russia in 2016 (although Gazprom resumed limited imports – 5.5 bcm annually – in 2019) and Iran in 2017. The IMF reduced the GDP growth projection for Turkmenistan from the previously expected 6.4 percent to 1.8 percent.
Central Asian non-energy exporter countries also face perils in the current economic storm. The region's poorest economies – Kyrgyzstan and Tajikistan, and to a lesser degree Uzbekistan – depend on remittances sent from Russia by migrant workers. According to official Russian statistics, in 2019 alone, about 3.4 million people came to Russia from Central Asia to work, study or reside permanently. On March 18, Russia barred entry for all foreigners until May 1, and then extended the ban indefinitely. Thus seasonal migrants, who were preparing to move to Russia in spring, must remain in their home countries adding to the already high domestic unemployment numbers. The expected recession in the Russian economy and depreciation of the ruble also means that migrants already residing in Russia will have a fewer job opportunities and the money they send home will lose part of its purchasing power.
These countries faced similar problems in 2015 when collapsing oil prices and Western sanctions triggered an economic crisis and a currency depreciation in Russia. For Kyrgyzstan, money transfers by migrants accounted for some 30 percent of GDP in 2014 and fell to about 25 percent in 2015. The country spent US$ 101 million in currency interventions in 2015, but failed to preserve the exchange rate of its currency, the som. As Kyrgyzstan became a member of the Eurasian Economic Union in 2015, the number of migrants to Russia has increased and the share of remittances in the country's GDP rose to 33 percent by 2018. In the first 11 months of 2019, remittances sent from Russia to Kyrgyzstan were about US$ 2.2 billion. As in 2015, depreciation of the ruble and the perspective of reduced remittances has again increased pressure on the som since mid-March 2020. Despite interventions by Kyrgyzstan's National Bank, as of April 17 the som depreciated by 16.5 percent compared to the previous month. IMF estimates that the Kyrgyz economy will shrink by 4 percent in 2020 against the previous projection of a 3.4 percent growth.
Remittances accounted for 37 percent of Tajikistan's GDP in 2014 but fell to 29 percent of GDP in 2015. In the face of decreased remittances and the depreciated ruble, the Tajik government spent US$ 452 million in 2015-2016, unsuccessfully trying to preserve the exchange rate of the national currency, the somoni. In 2019, Tajik migrants working in Russia sent home US$ 2.6 billion or about 34 percent of the country's GDP. The somoni gradually started to depreciate in mid-March 2020, and had by mid-May lost close to 6 percent of its value compared to two months before. According to the IMF, the country's economy will only grow by 1 percent in 2020, compared to the previously estimated growth rate of 4.5 percent.
In comparison, Uzbekistan's percentage of GDP from remittances has always been relatively small. In 2015, remittances fell from 9.7 percent in 2014 to 3.7 percent. Since President Shavkat Mirziyoev came to power in late 2016 and Russian-Uzbek relations improved significantly, the number of Uzbek migrant workers in Russia rose again and remittances accounted for 15 percent of the country's GDP in 2018. Uzbek migrants sent home about US$ 2 billion in the first half 2019. Unlike the currencies of its neighbors, the Uzbek som traded stable throughout March and the beginning of April 2020, yet in mid-April, the Central Bank had to devalue it twice in three days. As of May 12, the som's value was down by over 6 percent. The country relies on its gold and foreign exchange reserves worth US$ 30.5 billion to protect its economy and the currency. However, an increased reliance on remittances in recent years also means that the consequences will be harder to fight off compared to 2015. Last year, IMF projected that Uzbekistan's GDP would grow 6 percent in 2020; it now projects a growth of only 1.8 percent.
CONCLUSIONS: The economic consequences of COVID-19-related domestic lockdowns combined with collapsing oil prices, reduction of gas exports and loss of remittances will be dire for all Central Asian countries. In response, some of the regional countries have announced economic action plans to support suffering businesses and provide some income for the poorest segments of society. Kazakhstan presented the largest such package, worth US$ 1.5 billion, on March 17. However, the current crisis is unprecedented in its magnitude and hence presents a much larger economic challenge than anything the region has previously faced.
AUTHOR'S BIO:
Azad Garibov is an independent analyst on the South Caucasus and Central Asia, regional trans-national transit corridors and Caspian affairs.