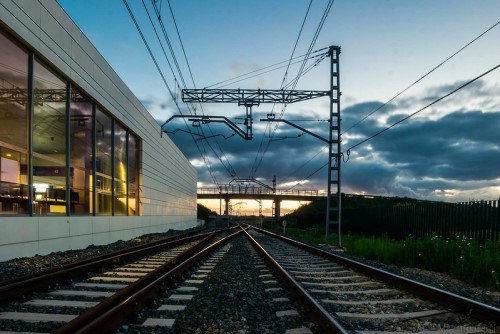 BACKGROUND: Road and rail transport between Azerbaijan and Nakhichevan via Armenia, which connected the South Caucasus to Europe via Turkey, was closed in 1993 after the occupation of Kelbajar. During the first Karabakh war, the region's infrastructure became disconnected as Armenia occupied Karabakh and was subjected to an economic and political blockade by Azerbaijan and Turkey.
In 1993, the Transport Corridor Europe-Caucasus-Asia (TRACECA) was established in order to develop economic, political and infrastructure cooperation among 12 countries from among the former Soviet states as well as the EU. Azerbaijan has promoted several projects, including the Baku-Tbilisi-Ceyhan and Baku-Erzurum pipelines (2005 and 2006), the Trans-Anatolian Pipeline (2018), and the Trans-Adriatic Pipeline (2020) to improve economic and energy cooperation with Europe.
In 2013, China's President Xi Jinping unveiled the Belt and Road Initiative (BRI), which China put forward to improve trade and infrastructure relations across Eurasia. Turkey also initiated the Trans-Caspian East-West-Middle Corridor intended to connect China and Europe via Turkey, the South Caucasus and Central Asia. The Caspian and Black Sea ports of Azerbaijan (Port of Baku), Turkmenistan (Aktau) and Turkey (Samsun), which connect Central Asia, the South Caucasus and Turkey have been modernized and established a Sister-Port Relationship. The Baku–Tbilisi-Akhalkalaki-Kars Railway (2017) project was completed in 2017 and has become part of the BRI middle corridor for rail transport between Asia and Europe. Furthermore, China and Georgia signed a free trade agreement in 2017.
All these projects emerged as the result of collaboration between Azerbaijan, Georgia, and Turkey in the region. In order to balance them, Armenia, Russia, and Iran have presented their own geopolitical model of cooperation in the South Caucasus. Indeed, Baku has actively sought to circumscribe Armenia's room for maneuver in regional policy and promoted the North-South economic corridor between Russia and Iran in 2019-20.
Turkey's regional policy in the South Caucasus, however, has not only been based on a triangle strategy. After its ascent to power, the conservative Justice and Development party (AKP) has sought to change and diversify Ankara's policy in order to deepen Turkey's influence on the region. In 2008-2009, Turkey and Armenia conducted "Football diplomacy" in Zurich and planned to sign a protocol on October 10, 2009, to launch diplomatic relations. They also envisioned to reopen their borders and to begin transportation and construction of infrastructure. This framework gave high priority to establishing peace and economic relations between Baku, Ankara and Yerevan. However, despite the appeal of the Zurich protocols, Azerbaijan and Turkey requested the return of several districts of Nagorno-Karabakh to Azerbaijan in exchange for opening the border with Armenia. As a result, the process concluded in failure.
IMPLICATIONS: The second Karabakh war seriously altered the status quo that had lasted in the region for over 25 years. Since the 2008 Russia-Georgia war, Turkey has strengthened its positions in the South Caucasus and significantly increased its capacity to intervene in regional politics. Azerbaijan has invited Ankara to cooperate with Moscow and monitor the ceasefire in the Karabakh region.
Despite the absence of a peace protocol between Azerbaijan and Armenia, the ceasefire declaration makes it possible to open humanitarian and trade corridors in the region. The corridor to be opened between Nakhichevan and Azerbaijan is an important development in the context of establishing commercial contacts with Turkey. The Nakhichevan corridor can assist in building better trade relations with Ankara and will help develop eastern Turkey. In fact, the ceasefire agreement serves to implement part of the Zurich protocols of 2008.
In order to improve Turkey's relations with the South Caucasus countries further, diplomatic relations with Armenia should be the established. To manage this process with Azerbaijan, Turkey's closest ally in the region, a peace agreement is needed between these three countries, which also requires a change of rhetoric and the establishment of a constructive dialog (or trialog). During his speech at the military parade in Baku, President Erdoğan offered a 6-country platform to establish regional peace, consisting of Azerbaijan, Turkey, Georgia, Russia, Iran, and Armenia.
The EU as well as the U.S. with the new Biden administration can also play important roles in the negotiation of a peace agreement. President-elect Biden is well positioned for this, given his experience of the 2008-09 Zurich negotiations. At the same time, Turkey and Azerbaijan need to improve their relations with the EU and the U.S. in order to balance the power of Russia, whereas Armenia needs to break its relative economic isolation.
If the current deadlock can be broken, the continued implementation of projects such as TRACECA and BRI could turn the region into an inclusive economic corridor with great benefits for all three countries, which could then form a bridge between Europe and Asia. Moreover, this would open new prospects for Russia to develop commercial relations with Armenia and to establish an alternative overland connection with the country outside of Georgia.
CONCLUSIONS: Azerbaijan, Turkey and Armenia need to act together. Only trade relations and public diplomacy can help de-militarize the Karabakh region. This may seem like a distant prospect, given the ongoing political instability and uncertainty in Armenia and the continual war rhetoric coming out of Armenia and Azerbaijan. However, the potential gains from a real peace process are significant and outside actors, including the U.S. China, EU and Russia, should support its materialization by underlining the benefits of realizing projects such as BRI and TRACECA in the South Caucasus.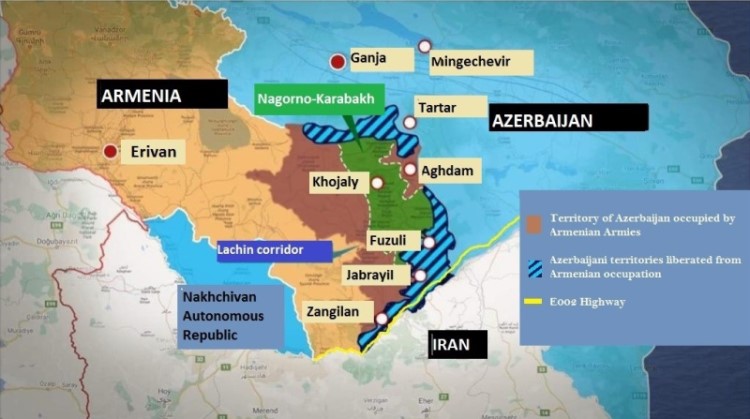 AUTHOR'S BIO:
Orhan Gafarli holds a Ph.D. in International Relations from Ankara University and specializes in Russian-Turkish relations and the Eurasian region. A former doctoral fellow at the Davis Center for Russian and Eurasian Studies, Harvard University (2017-2018), Dr. Gafarli currently works with the Ankara Policy Center in Turkey.