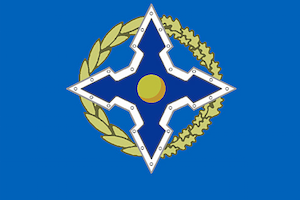 BACKGROUND: The fear of radical Islam among Central Asian elites has several implications for the Russian leadership. On the one hand, they likely share this fear and consider it a potential threat also to Russia, at least in the long run. Indeed, while Islamism is hardly Moscow's primary concern at the moment, a future establishment of organizations like ISIS in Central Asia would constitute a serious problem also for Russia. On the other hand, the Kremlin also sees benefits to be derived from this fear, which currently seem more important than addressing the problem.
The rise of ISIS has so far had limited implications for Russia; it has even been partly beneficial as many North Caucasian fighters have departed for the Middle East and have not returned. Yet for Central Asian rulers, the threat arising from ISIS and other expressions of radical Islam is very real. Contrary to Russia, jihadists not only depart from their countries to fight abroad; they are also more likely to return and thereby threaten the existing regimes as well as the physical existence of their leaders. Central Asian elites clearly relate their fear of all forms of Islamism to the direct negative implications that a collapse of the pro-Western government in Kabul would have for them.
Concerns over the threat of Islamism exist in all Central Asian governments, although to different degrees. The problem is considered most alarming in Tajikistan, which borders Afghanistan and experienced a bloody civil war in 1992–1997. A strong fear of Islamism also exists in Uzbekistan, where President Islam Karimov has described the 2005 uprising in Andijan as an uprising by Islamists. This account of the Andijan events is highly controversial due to the large number of civilian casualties. However, if Karimov's regime would collapse, this could indeed plunge Uzbekistan into chaos and potentially civil war with Islamists playing a leading role, similarly to Tajikistan's experience in the 1990s. Moscow is clearly playing on these fears and insists, as can be seen in Russian-language publications, that the threat is real and that only Moscow can ensure the survival of Central Asian regimes. Moscow also highlights the rise of Islamism, especially in the form of ISIS, in the Middle East and the West's clear inability to deal with the problem, which provided the rationale for Russia's engagement in Syria.
IMPLICAITONS: While the rise of ISIS so far has marginal implications for Russia, it has raised genuine concerns among Central Asian elites, a fact that the Kremlin seeks to utilize to pursue key interests in the region. Putin's designs for a Eurasian Economic Union (EEU) indicate a desire to establish a dominant position in the post-Soviet space, with Central Asia as an important part. Given the resistance to these plans on the part of several Central Asian governments, regional leaders' fear of Islamism presents Moscow with important leverage.
There is little doubt that the Kremlin seeks to reinforce the perception among Central Asian leaders that the U.S. will hardly defend them, as Washington's failure in the Middle East has clearly demonstrated. Moscow claims that only Russia can provide these countries with a modicum of security, or at least provide their leaders with a safe haven in case their regimes are overthrown. Thus, the fear of Islamists penetrating Central Asia provides Moscow with arguments why all Central Asian leaders should align more closely with Russia.
On April 10, 2015, the SCO's Regional Anti-terrorist Structure (SCO RATS) held its 26th meeting in Tashkent. Russia's representative made speech where he pointed out that ISIS is a dangerous group, that all RATS members should take the treaty seriously and implicitly that they should cooperate with Russia as the only strong military force in the region. Russian-language media clearly seek to reinforce that Islamism is a serious threat and that no country in Central Asia should take its security for granted. They highlight that ISIS seeks to infiltrate Central Asia and already has a considerable number of fighters from the region, including from secular Kazakhstan, some of which have been identified as perpetrators of horrific acts of violence. For example, Russian media have highlighted an ISIS propaganda video featuring a young Kazakh-speaking boy killing two captured men, presumably Russian agents. Another common theme is the danger of increasing ISIS influence in Afghanistan, implying that Islamist control over that country would inevitably spill over into Central Asia. Russian media has also reminded Tashkent that the Islamic Movement of Uzbekistan (IMU) – a mortal enemy of Karimov's regime since the 1990s – has now sworn allegiance to ISIS and allegedly prepares for a new terrorist campaign in Uzbekistan. Some Central Asian publications have also acknowledged the problem. An observer from Fergana.ru pointed out that whereas the Taliban is largely parochial; ISIS has global ambitions and an interest in spreading its jihad to Central Asia.
To varying degrees, all Central Asian governments acknowledge the threat of Islamism and the potential risks stemming from the rise of ISIS. Yet not all of them believe that Russia would become engaged in a protracted conflict in Central Asia in order to save these regimes. In this perspective, Russia is not that different from the West. Consequently, the rise of ISIS has had few direct implications for the foreign policies of Central Asian states, including Tajikistan whose geographic location and almost permanent instability has made Dushanbe the regime most vulnerable to these threats. Indeed, Tajikistan has defied Moscow and resisted membership in the EEU.
Still, even the Central Asian governments who are most skeptical regarding Moscow's intentions have increased their communication with Moscow on threats relating to Islamism. For example, in summer 2015 Russia's Vice Minister of Defense Anatolii Antonov met with his Uzbek counterpart Nurmukhammad Mullabaev to discuss the "new direction of military contacts." The meeting was followed up by a visit to Uzbekistan on October 7-8 by a delegation from Russia's Department of Defense to discuss increased cooperation in military affairs.
While Moscow's ability to utilize existing fears related to Islamism in its push to reinforce its influence over Central Asia has so far been limited, this argument has provided a clear rationale for Moscow's projection of influence in the Middle East and Russia's direct involvement in the Syria conflict. It should be noted, however, that Russia's active involvement in Syria has just started and its ultimate results are still unclear.
CONCLUSIONS: Since Putin resumed the presidency in 2012, the Kremlin has regarded the reestablishment of control and influence over the post-Soviet space as a major goal. The EEU is a clear manifestation of these plans. Early in this process, the Kremlin believed that the economic rationale would pull Central Asian countries closer to Russia. The fact that Moscow provides jobs for millions of Central Asian migrants was considered an additional incentive. Yet these pull-factors have not been as strong as Moscow assumed. Russia's economic downturn, combined with Western sanctions, have clearly weakened Russia's economic appeal. In this context, the rise of ISIS and the inability of the U.S. and the West in general to address this problem has provided Moscow with important arguments in its dealings with Central Asian regimes – the Kremlin can cast itself as the sole guarantor of stability for these regimes, or at least guarantee the survival of their leaders in case they are overthrown. The result of this appeal is mixed, however. While Central Asian leaders have undoubtedly increased their contacts with Moscow in consideration of potential threats, there are no concrete signs that they are opting for increased cooperation with Russia to avert the threat of ISIS infiltration of their countries. The threat posed by ISIS is arguably becoming more useful in justifying Russia's engagement in the Middle East than in its designs for Central Asia.
AUTHOR'S BIO: Dmitry Shlapentokh is Associate Professor of History, Indiana University at South Bend.
Image Attribution: www.km.ru, accessed on Nov 6, 2015