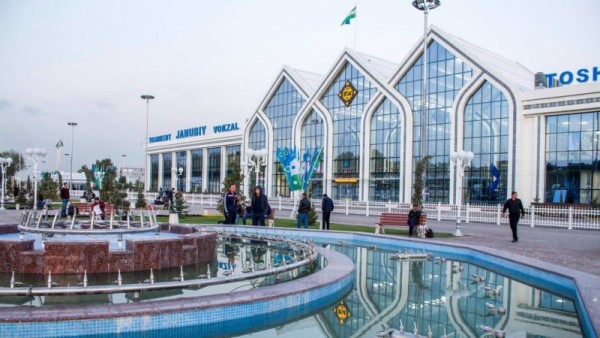 BACKGROUND: In 2018, President Shavkat Mirziyoev declared that Uzbekistan needs to prioritize innovations and knowledge to succeed in the global competition and for the benefit of its development. At the time of the address, it was a positive signal received from the new government of Uzbekistan that intended to introduce changes. In fact, the intention to change also impacted relationships between the government and the citizens, which was the core idea of innovations in the public sector. Based on that, the Uzbek state introduced numerous new online and offline services. While being novel for the Uzbek context, those services had several remarkable characteristics.
First, these services were designed and delivered solely by state institutions. This does not necessarily mean that they were per se poorly designed or delivered. They were remarkable for being led by the state, without close engagement with civic non-governmental organizations or the broader public. None of them were crowd-sourced or people-centered in a manner allowing citizens to design the services meeting their needs. In that sense, the government applied a top-down approach in the introduction of innovations. For public servants it became a daily routine to mention innovations, even if nothing innovative was done.
In contrast to that approach, social innovations that are driven by people have the potential to enhance public services if they are properly introduced. For instance, according to UNDP Social Innovation for Public Service Excellence Report: "Social innovation refers to new ideas that work in meeting social goals. A social innovation approach puts capacity to harness innovation at the core of public service (…). A feature of social innovation is that it combines multiple disciplines, types of actors and sectors. Social innovation is also more than just invention; it describes a process from initial prompt through to scale and systemic change" (UNDP GCPSE, 2014: 4).
Second, "social innovation" projects in Uzbekistan have most frequently been implemented by civil society organizations (CSOs). Even in the cases when CSOs were seeking collaboration with organizations that belong to the private and/or government sectors, they remained the major drivers of "social innovation" projects. This made the implementation of "social innovation" projects very fragmented and usually limited to the non-governmental sector. Given that fact, scaling (diffusing) and institutionalizing those projects across the social system was a challenging task.
Finally, the term "social innovation" is, unfortunately, usually loosely used. In course of implementation of "social innovation" projects, the term has been often interchanged by local organizations with such other terms as "social projects", "civic engagements", and others, which tend to lead to the devaluation of the social innovation concept.
IMPLICATIONS: Though the social innovation concept is somewhat blurred, scholars have succeeded to offer a model allowing measuring, and fully considering integrated elements of the model required to spur social innovations. Besides entrepreneurial activities and field specific outputs and outcomes, framework conditions, namely, resources, institutional, societal and political frameworks are vital to nurture social innovations. As Schumpeter has noted, Regarding the exceptional role of organizational efficiency and innovativeness, entrepreneurial "creative disruption" is necessary to generate innovations. Undoubtedly, an innovations-oriented organizational culture, encouraging entrepreneurial activities and creativity feed innovations. Knowledge, new ideas and practices do also serve as substantial pillars of innovative eco-system. But this is not enough for social innovations.
The model suggests that framework conditions should be also considered. For instance, certain values and norms that impact human and organizational behavior make an institutional framework favorable or unfavorable for social innovations. Since social innovations address existing social needs, they, by default, contribute to the societal framework conditions. The resources framework consists of the financial, social and human capital, which enable a competitive advantage that is not imitable quite easily. The political framework drives the policy incorporating social innovations into institutional and societal frameworks, thus influencing individuals and organizations in their resource-providing role. In theory, the political framework also helps to design "pilot projects" to create solutions to existing problems.
In practice, in Uzbekistan, the political framework was and still remains the most critical condition for sustainability of social innovations. In 2012, when the UNDP for the first time launched social innovation projects in Uzbekistan, only the societal framework conditions, namely underserved social needs, were evident. It was believed, but could not be prechecked, that the project's target group –youth – possess certain values and norms to drive social innovations in their communities. Human, social and financial resources had to be built by the donor (the UNDP) to enable the generation of "social innovation" projects. The political agenda supporting social innovations was non-existing, nor was there genuine interest in innovations. As a result, "social innovation" projects had limited effect, typically remained unsustainable, and were not institutionalized. The absence of engagement with social innovators left the projects, mainly UNDP-driven, without the participation of CSOs, the government or academia.
In 2018, the situation changed, because innovation became a government priority clearly articulated by the President. Public sector innovations were part of a bigger innovation journey started by the Uzbek state. A ministry of Innovational Development was established, and public service centers of the Agency for the Provision of Public Services under the Ministry of Justice spread across the country. This, however, has not changed much in practice for social innovations in the country. Social innovations became the business of the civic sector that often considers "social innovation" projects only as an instrument to address social problems or empower citizens.
In contrast to that, when the global pandemic hit Central Asia, close collaboration of self-organized civic groups, CSOs and government demonstrated how things can be effectively done to deliver health and social services to the people and support them financially and psychologically during the health crisis. Though none of those initiatives yet turned into true social innovations, they showcased that even if not explicitly named as "social innovations", projects driven by a diverse spectrum of actors can lead to promising changes in society and help overcome a crisis. It is now an accepted truth that outsourcing solutions to social problems to the public allows tapping the pool of innovative ideas to design and to prototype solutions. But, to introduce, diffuse and institutionalize those socially innovative solutions requires political will mirroring societal needs.
CONCLUSIONS: Social innovations are meant to tackle social problems and make the changes required in the society by satisfying social needs. In this regard, the need for social innovations is evident. To foster social innovations politically, Uzbekistan needs to put them on its political agenda. Differently from market or public sector innovations, social innovations in Uzbekistan do not require specific institutional changes (e.g. ministerial organization), legal (e.g. Law "On public service") or financial (e.g. Innovations Fund) adjustments. They can be driven by communities experiencing particular social problems and scaled up nationally if there is a systemic need for social change. But to enable the change, devised pilot projects should be politically prioritized. To address the systemic social problems, social innovations should be treated not as another act of small-scale initiative liked by the public, but as an attempt of transformation of existing social practices and social reality.
AUTHOR'S BIO:
Dr. Bakhrom Radjabov holds a PhD in Social Sciences and is an alumni of the Central Asia-Caucasus Institute's Rumsfeld Fellowship Program.