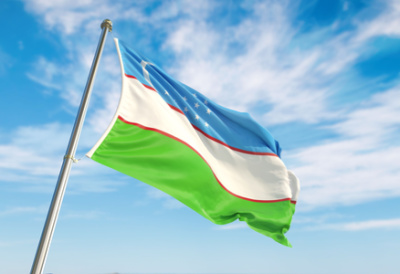 BACKGROUND: Since his election as president of Uzbekistan in 2016, Shavkat Mirziyoyev has focused most of his attention on domestic reform. After two rounds of extensive constitutional and operational changes he has placed Uzbekistan on a new course, as is evident in areas a diverse as citizens' rights, commerce, finance, law, and local government. Few, if any, would doubt the truth of his claim that "Today's Uzbekistan is not the Uzbekistan of Yesterday."
The pace of change in Uzbekistan's foreign policy has also been dramatic, beginning with Mirziyoyev's resolve to resolve all territorial disputes with neighboring countries and to lift most transport and trade restrictions affecting other Central Asian countries. Closely related to these steps, President Mirizioyev has played an active role with other Central Asian presidents in moving towards a formal structure of regional cooperation.
On the international front, Tashkent faces challenges not just with respect to its immediate neighbor, Afghanistan, but also to its former colonial overlord to the north, Russia, and its full-blown war against Ukraine. With respect to Afghanistan, President Mirziyoyev and his foreign policy team have led regional efforts to establish functional relations with neighboring the Taliban government in Kabul. And with respect to Russia, the government in Tashkent has made clear that Uzbekistan opposes both the Ukraine war and Putin's geopolitical concept that underlies it. However, to shield the process of domestic reforms, President Mirziyoyev has shied away from most of the international issues that dominate the international press, and when he has engaged with them he has done so discretely, almost sotto voce. This is now changing and, with respect to Russia, in a dramatic manner.
IMPLICATIONS: On August 31, Tashkent marked Uzbekistan's thirty-first Independence Day with two important events: a somber memorial ceremony dedicated to the "victims of political repression" and a more festive celebration of Uzbekistan's thirty-one years as a sovereign state. Mirziyoyev spoke at both.
Beginning in 2001 Uzbekistan has dedicated a national holiday to the memory of victims of repression and in 2021 Mirziyoyev opened a museum dedicated to the subject. For the most part, Uzbeks followed the politically correct line that the main cause of their fellow countrymen's deaths was Stalin. But now Mirziyoyev noted that 2022 marks a century since the departure to Germany of a large group of Uzbek reformers – called Jadids – who went there to study the modern West. The President noted that they all spoke two or three languages and carried with them the nation's hopes. But when they returned to their Communist homeland, they all perished. According to Mirziyoyev, 10,000 of them were shot and 100,000 other suppressed, along with thousands of other reform-minded Uzbeks.
Mirziyoyev cited the Jadids to underscore the point that Uzbekistan's independence movement began not with the collapse of the USSR but during the era when the country was under the yoke of tsarist and imperial Russia. The problem, in other words, was not Communism but Russian imperialism.
In his brief comments Mirziyoyev skipped over the well-known purges of the 1930s, when many leaders of Uzbekistan's political and intellectual life perished, and turned instead to the infamous "cotton crisis" of 1976-1983, when "thousands" of Uzbek officials suffered severe punishments for the "false charge" of exaggerating production statistics. Why, he wondered, did Moscow single out Uzbekistan, when similarly questionable practices prevailed throughout the USSR? Finally, he noted that 235 people who had been unjustly arrested since independence had had their sentences overturned by the Supreme Court. Uzbekistan's challenge was to rid itself completely of the last vestiges of what he called imperialism and totalitarianism.
The Victims of Political Repression speech is notable for the fact that it declared the chief cause of Uzbekistan's century and a half of woes to be not just Stalin or even Communism but Russian imperialism as such. It was no accident that in closing the President noted the dark clouds of conflict that hung over today's world.
In contrast to the dark tones of the Martyrs Day speech, Mirziyoyev's National Day speech that afternoon was upbeat and celebratory. He congratulated young Uzbeks for winning the World Chess Olympiad in India and hailed progress in many areas. Next, in a kind of pledge to the citizenry, he enumerated the main thrusts of the present reform effort, listing one by on all the main areas, including education, public health, courts, etc. In the process he gave particular emphasis to the future expanded role he foresees for private entrepreneurship. As he has done before, the President made clear that these were the government's urgent priorities and assured his audience that in advancing them he would proceed on the principle that government serves the public rather than vice versa.
At this point Shavkat Mirziyoyev abruptly changed the subject and tone. His words warrant our quoting them in full:
The one task that remains our highest priority [however] continues to be to expand the power and potential of the country's Armed Forces. We will devote ever more attention to increasing their war-fighting capability, the growth of military proficiency, and the patriotism of both soldiers and officers. On this renowned day I sincerely congratulate our glorious troops, who so staunchly defend the Homeland. I wish them energy and successes.
The significance of this statement is, first, that it indicates that the Uzbek government has no illusions about the gravity of world and regional events and their potential to derail Tashkent's reforms; second, that Tashkent intends to prioritize national security and to increase resources going to the military; and, third, that it judges the time ripe to present these sensitive matters bluntly to the public at large.
Because this strategic priority was declared only hours after President Mirziyoyev had laid blame for the loss of hundreds of thousands on Uzbek lives on Russian imperialism, we can be sure that the reason his government is upgrading the Uzbek military is to meet the threat posed by Putin's Moscow. The context is important. Tashkent refused to join Russia's Collective Security Treaty Association, although it joined hands with its neighbors and Russia in an effort to resist terrorism. Also, at the Summit of Heads of Central Asian States, held in Tashkent in 2019, the presidents – meeting without the presence or representation of Russia – gave paramount attention to security, while at the recent conference of Central Asian presidents held in Issyk-Kul on July 21, 2022, the presidents agreed to create formal links in the area of security, without involving outside powers.
CONCLUSIONS: These developments provided the context in which President Mirziyoyev on August 31 made his statements about Russian imperialism and Uzbekistan's national defense. He fully acknowledged the danger that Putin's Russia poses for Uzbekistan and is determined both to mobilize the country's own resources to meet them and to link arms with his Central Asian neighbors to this end. He is not seeking to create formal ties with any of the many international security groupings that have links in the region, yet he would clearly be open to acquire equipment and skills from abroad, provided such ties are consistent with the "Uzbekistan first" thinking that was heard on August 31 and with the "Central Asia first" thinking espoused by the joint presidents on July 21 and at meetings before that over several years.
AUTHOR'S BIO: S. Frederick Starr is the Founding Chairman of the Central Asia-Caucasus Institute.